Quality vending machines inside large businesses offer major time saving potential, plus add considerably to the internal culture of an organisation. For the majority of our larger clients, we provide a comprehensive and hassle free maintenance, servicing and stocking service to ensure minimal downtime and maximum benefit. A range of flexible finance solutions are available, as is a full free audit to properly understand your exact requirements.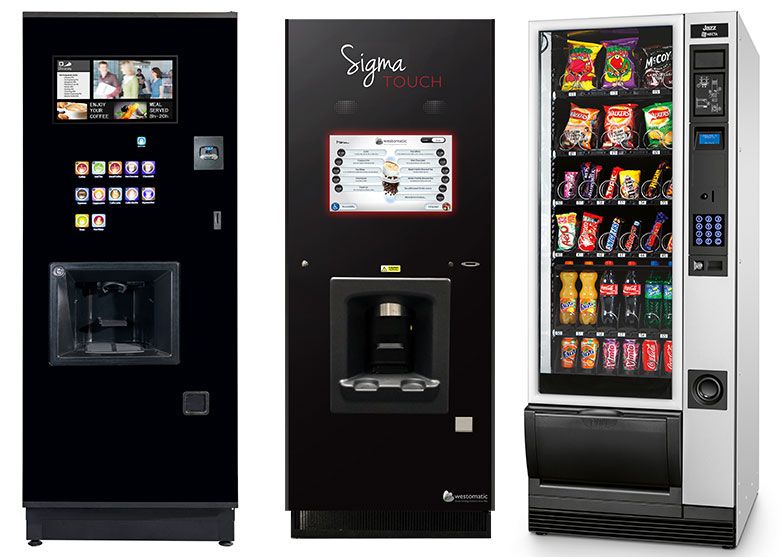 Solutions for the Large Office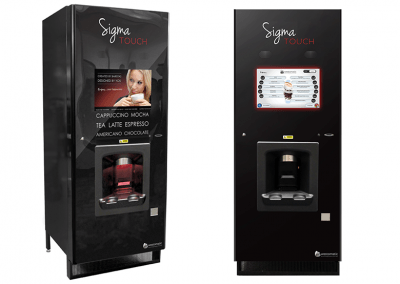 Westomatic Sigma Touch The high definition fully interactive 19-inch touch screen intuitively guides you through a variety of user-friendly menus. Whether you want to treat yourself to a hazelnut syrup shot or add an extra sugar to your flat white, the Sigma Touch offers the same coffee shop quality drinks and extra choice available from […]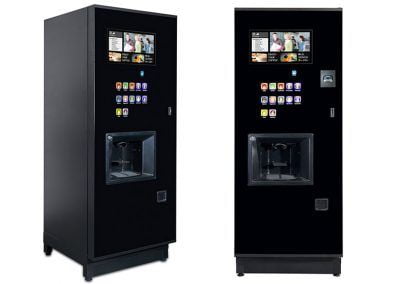 Coffetek STEP The Step combines a beautiful smoked glass appearance with reliability and excellent drink quality. The In-Touch selection system allows you to fully customise your drink, altering the amount of sugar & milk to be added along with preparing the drink weaker or stronger- the choice is yours. The Quick Code function provides a unique number […]
No Results Found
The page you requested could not be found. Try refining your search, or use the navigation above to locate the post.
Save time and money
On average, staff will take 5 minutes to make themselves a hot drink. For a company with 30 staff, this would equate to 7.5 hours downtime a day for 3 drinks per person. At £12 per hour wages, that's £23,400 a year spent on time making drinks the traditional way...
...A drinks machine can make a delicious drink in 20 seconds.
Internal Culture
People are demanding better quality coffee, or spending time away from the business to buy it. Bringing a bean to cup machine into your working environment changes all that – and creates a place where staff can engage with each other. Morale is always improved when fresh coffee is available in the workplace.
Hassle Free
You can opt for our full servicing and supply package and we'll take care of everything, ensuring your machine is kept clean, serviced for optimal performance and manage supplies. Or, for our smaller machines, we can offer training to keep your machine clean, although our engineers are always on call should you require technical support.