When you're busy serving over 35,000 drinks a day, it can be easy to forget your roots. But as a family business that started in 1967, and now in its third generation of family ownership, our heritage is never far away – especially our core values of quality, service, professionalism and great value for money.
Whilst our business on the Isle of Man started in 1967, our family passion for tea and coffee dates back to 1892.
1892
William H G Leahy bought Carady Goody Tea Estate and Factory in Travancore (Now called Kerala) South India.
1956
Patrick Leahy moved to Kenya to start the very first Tea Auction in Africa, based in Nairobi.
(Patrick Leahy with a young Brian Leahy)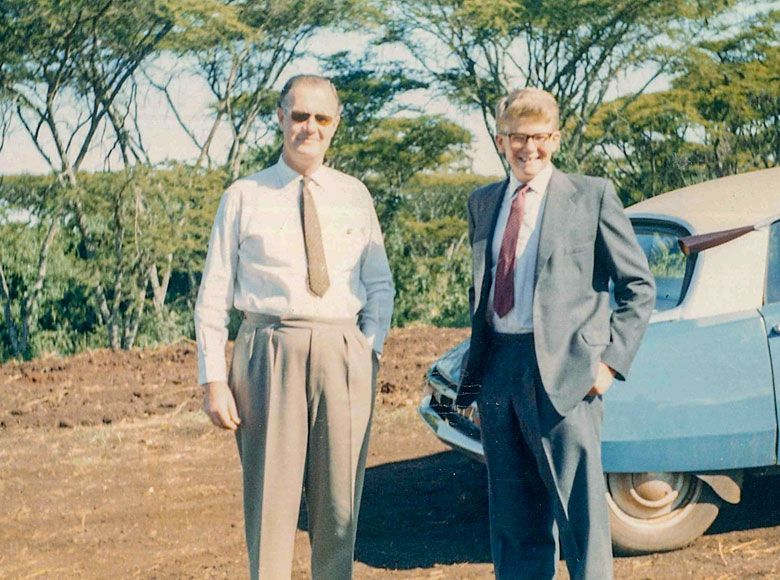 1966
Brian Leahy moved to Papua New Guinea to run a coffee plantation in the Waghi Valley in the Western highlands. This is where the Leahy passion for coffee started.
1967
Mannin Tea & Coffee was established. We imported tea and coffee to the Island, then blended, roasted and packed the blends to complement the Manx water.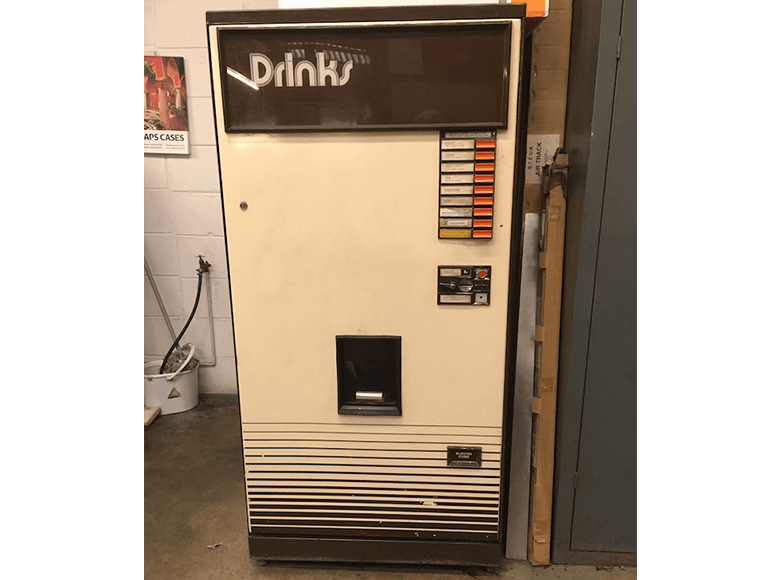 1980
This machine was state of the art in 1980.
2006
Brian Leahy collects the Company of the Year Award at the IOM Newspapers Awards for Excellence.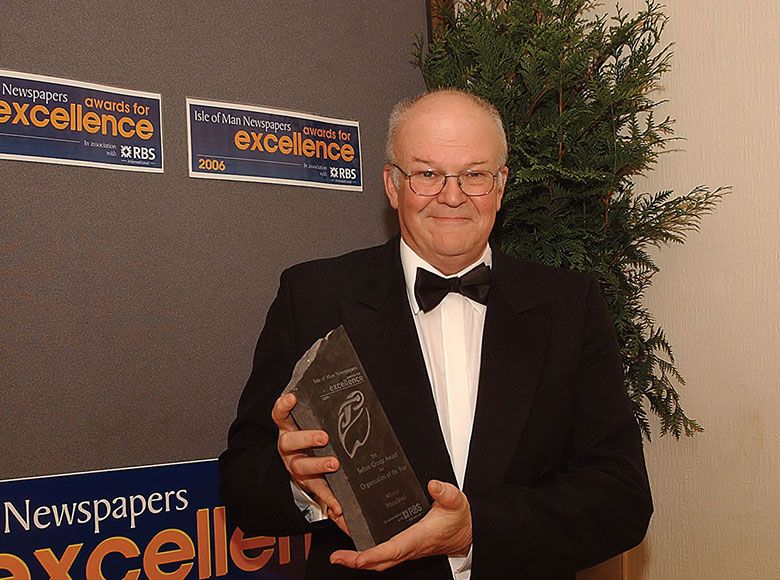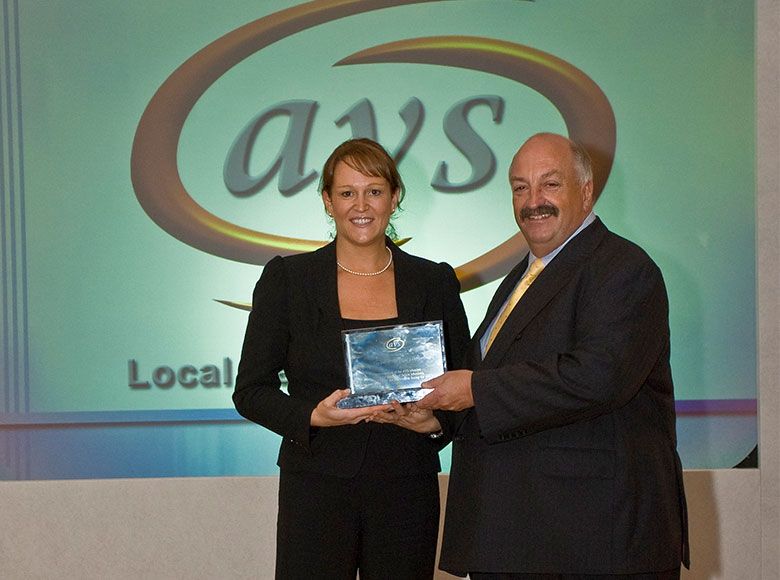 2007
Tracey Leahy collects the AVS Member of the year Award at the AVS Conference in Portugal, the first woman to have ever recieved this award.
2010
Tracey Leahy collects the Automatic Vending Innovation Award in Manchester.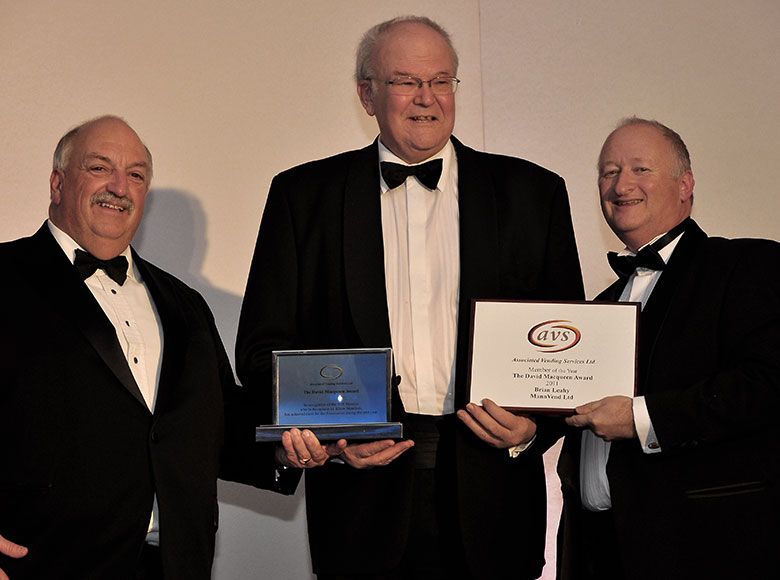 2011
Brian Leahy (Chairman) awarded 'Member of the Year' in the UKs Vending Services Awards.
2012
On the 5th May we launched Pinkie, our fundraising snack machine for Breakthrough Breast Cancer.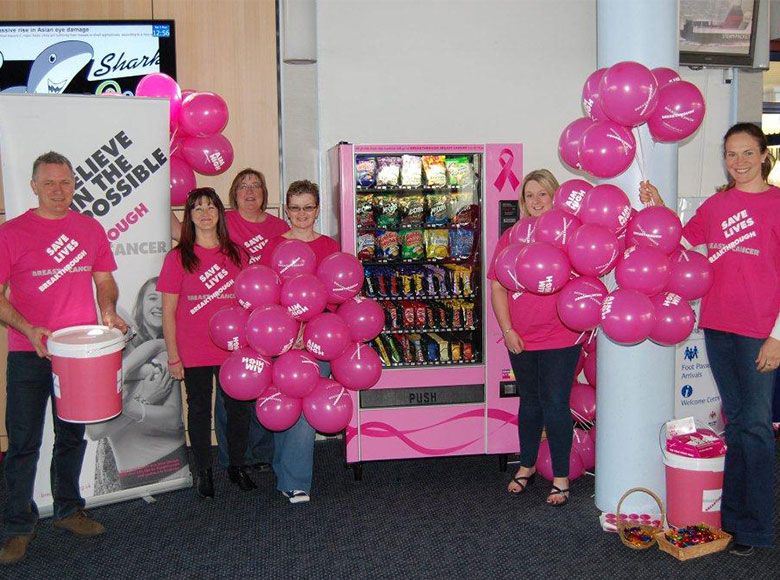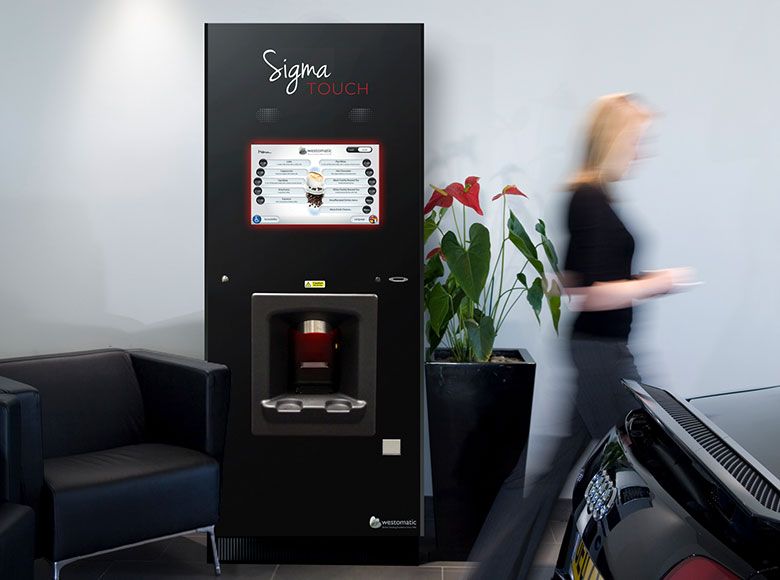 2012
Digital screens were launched with the facility for displaying advertising messages.
2013
Our 5000th machine was installed. A new food vendor converted to sell items for the Maternity ward at Nobles Hospital.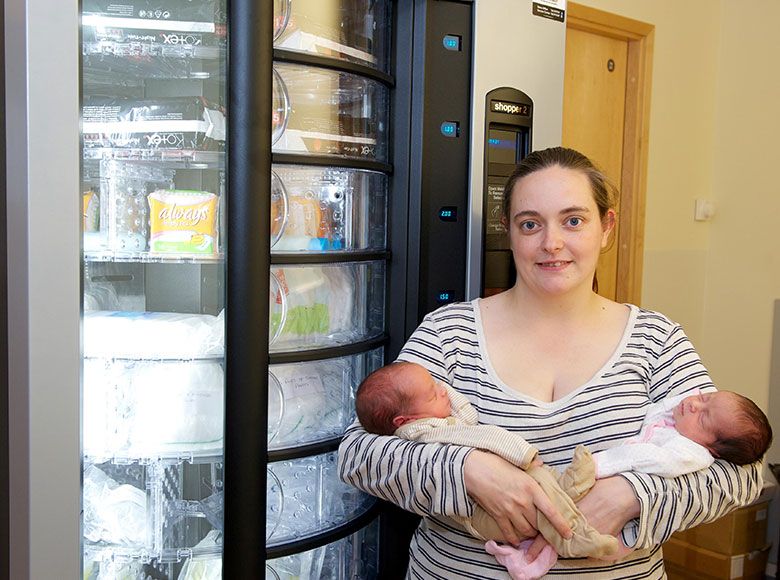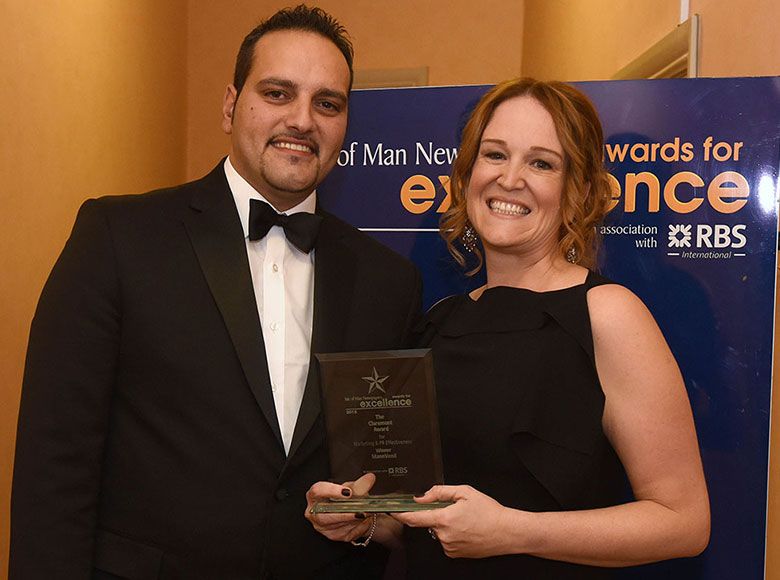 2015
Tracey Leahy collects the Marketing Award at the IOM Awards for Excellence.
2016
The Vegware range of compostable products was introduced. MannVend then went on to be the driving force for securing a composting licence at a local green waste facility to compost the coffee and water cups.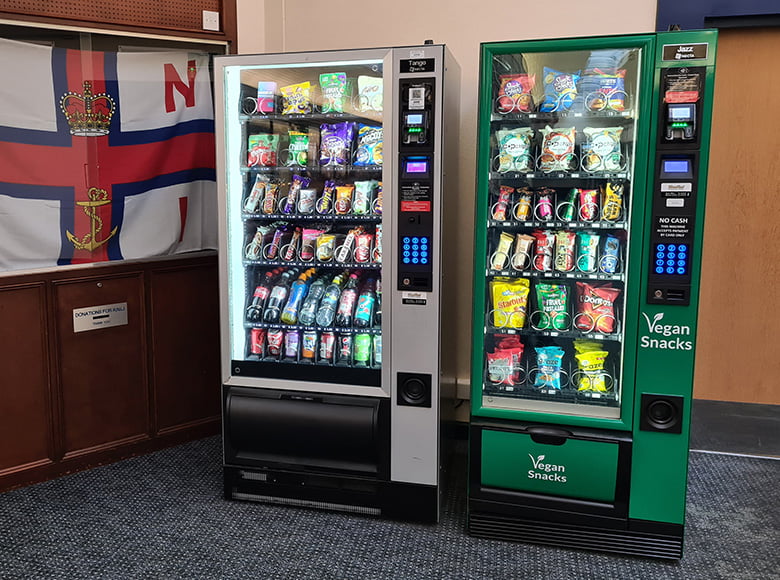 2022
The first Vegan Vending machine on the Isle of Man was created stocking purely vegan crisps, snack, protein bars, sweets and treats.
Save time and money
On average, staff will take 5 minutes to make themselves a hot drink. For a company with 30 staff, this would equate to 7.5 hours downtime a day for 3 drinks per person. At £12 per hour wages, that's £23,400 a year spent on time making drinks the traditional way...
...A drinks machine can make a delicious drink in 20 seconds.
Internal Culture
People are demanding better quality coffee, or spending time away from the business to buy it. Bringing a bean to cup machine into your working environment changes all that – and creates a place where staff can engage with each other. Morale is always improved when fresh coffee is available in the workplace.
Hassle Free
You can opt for our full servicing and supply package and we'll take care of everything, ensuring your machine is kept clean, serviced for optimal performance and manage supplies. Or, for our smaller machines, we can offer training to keep your machine clean, although our engineers are always on call should you require technical support.