Waterlogic Water Marque System
The Water Marque System is a stand alone water dispenser that is connected to the mains water supply and designed to meet the needs of venues where there is a high water consumption. This dispenser is ideal for filling bottles, jugs and glasses. Capable of providing ambient, chilled and sparking water, the Water Marque System has all the bases covered for your personalised water needs. The bottles can be engraved with your own logo and often display the message "This water is produced as part of our commitment to reduce our impact on the environment".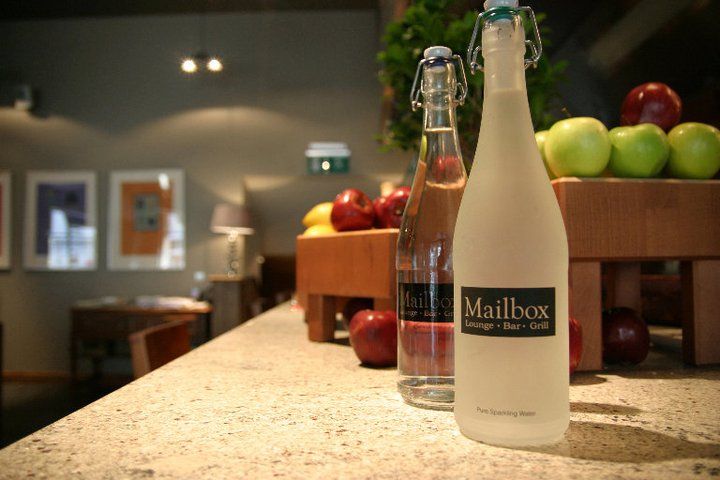 Chilled, ambient and sparkling water.
Anti flood mechanism.
in-line UV for sanitation.
120 litres per hour.
Ideal for filling bottles or jugs.
Dimensions
Height: 1480mm
Depth: 560mm
Width: 480mm
Electrical Rating
Voltage: 230v AC
Current: 13 amp
Frequency: 50 Hz
Energy Consumption
Cold water
Sparkling Water
The Watermarque system allows you to produce a limitless supply of filtered, chilled and carbonated bottled water as and when you need it.
Your own branded water is created in house as an when you need it
Eliminates the need to transport heavy crates of bottles
All bottles are re-used
This system is equipped with innovative built-in insulation technology and conserve energy by allowing large amounts of cold air to be absorbed, stored and then reused within the unit. By reclaiming energy, we keep your power consumption low and your electricity bills lower.
Save time and money
On average, staff will take 5 minutes to make themselves a hot drink. For a company with 30 staff, this would equate to 7.5 hours downtime a day for 3 drinks per person. At £12 per hour wages, that's £23,400 a year spent on time making drinks the traditional way...
...A drinks machine can make a delicious drink in 20 seconds.
Internal Culture
People are demanding better quality coffee, or spending time away from the business to buy it. Bringing a bean to cup machine into your working environment changes all that – and creates a place where staff can engage with each other. Morale is always improved when fresh coffee is available in the workplace.
Hassle Free
You can opt for our full servicing and supply package and we'll take care of everything, ensuring your machine is kept clean, serviced for optimal performance and manage supplies. Or, for our smaller machines, we can offer training to keep your machine clean, although our engineers are always on call should you require technical support.