MannVend has again received independent recognition for consistently achieving high standards in its business operations.
Since 2002 the Island's leading refreshment company has achieved the rigorous standards required to be awarded the internationally recognised ISO 9001 accreditation. The accreditation is awarded for a three year term, and following the latest reassessment MannVend has achieved the most up to date standard – ISO 9001:2015 – for consistently meeting customer and regulatory requirements while also striving to improve processes. Achieving ISO 9001:2015 certification is considered a benchmark for measuring the maturity of an organisation's Quality Management System.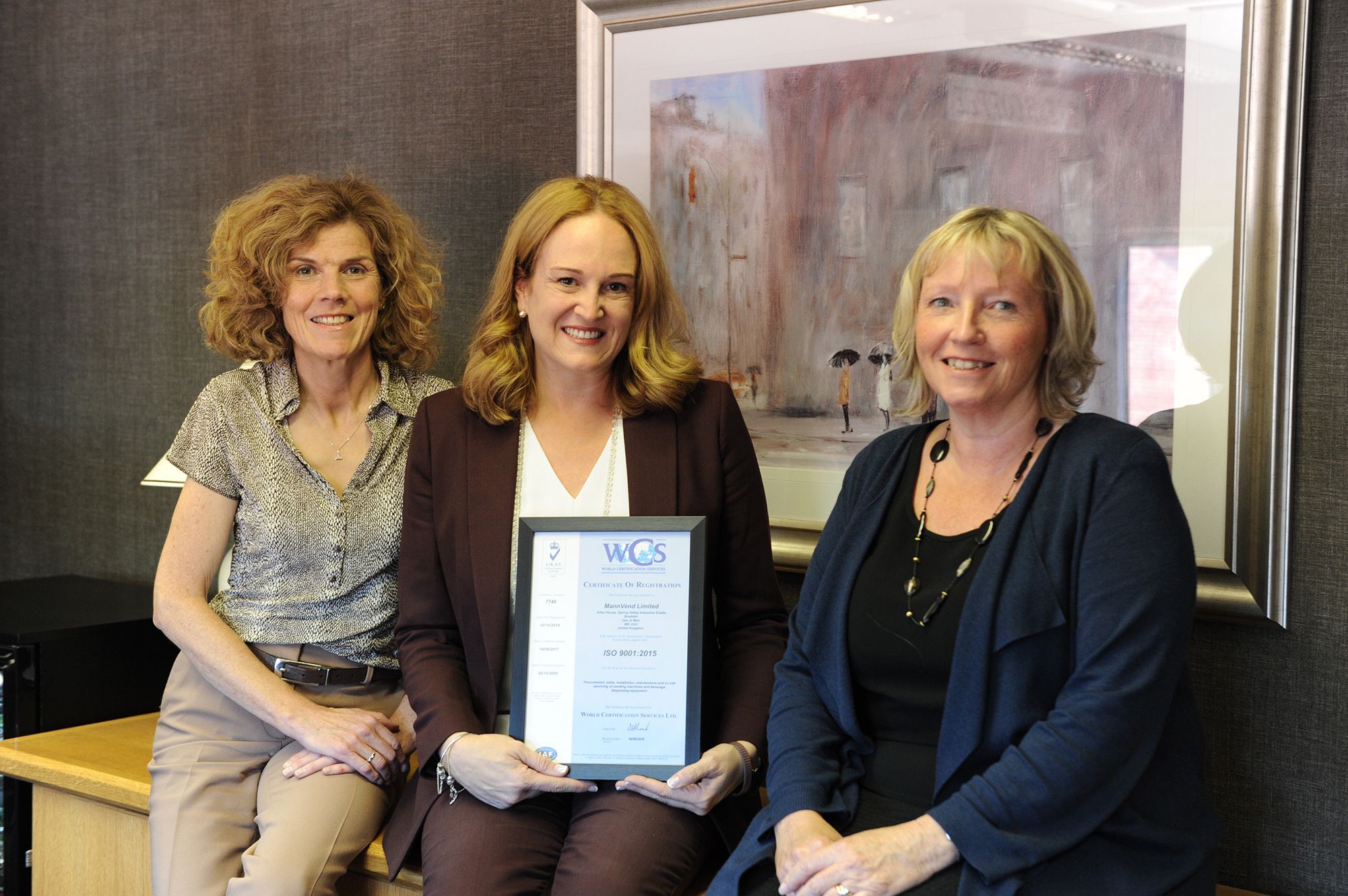 Tracey Leahy, Managing Director of MannVend, said: "This certification is a testament to our strong focus on quality and it is an integral part of our continuous improvement culture. Meeting the criteria for this standard demonstrates our commitment to our customers and to our quality processes. We are committed to our Quality Management System which is centred around three guiding principles to ensure customer satisfaction: excellent communication with staff to ensure that requirements are understood; consistency to produce accurate and repeatable results; and continual improvement based on the use of objective data to measure and drive improvements."
MannVend, which is one of the Island's longest established family businesses, celebrated its 50th anniversary last year. It began trading as Mannin Tea and Coffee and became MannVend in 1994. Tracey Leahy, Managing Director since 2008, is the third generation of the Leahy family to lead the business which was founded by her grandfather and established by her father.